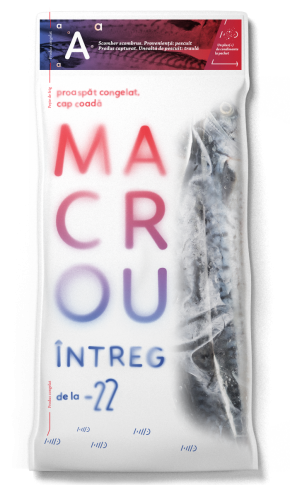 Species: Scomber scombrus
Area of origin: North Atlantic
Weight: 1kg
The mackerel has a species-typical flavor. It has juicy, flavoured, tender and reddish-brown meat, but when cooked, it becomes creamy white. The fat content varies depending on the season, but it's about 3% in the spring and 30% at fall.
Benefits:
additional spices in package
natural source of calcium and iron
100% natural, no additives or preservatives
oceanic texture and flavor
Popularity
Cooking speed
Kitchen smell
Accessibility in port
Import duration
Product available in the following stores: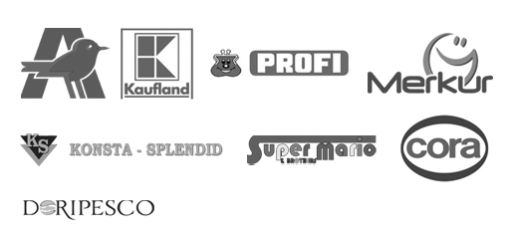 Calories 205 kcal
Calories from Fat 125 kcal
Vitamin A 3%
Vitamin C 1%
Calcium 1%
Iron 9%
Proteins 19g
Total Fat 14g
Saturated Fat 3g
Cholesterol 70mg
Sodium 90mg
Carbohydrates 0g
Fibers 0g
Sugars 0g
Oceanic and freshly frozen at -40 degrees in only 4 hours after beeing fished, the mackerel from Minus22 retains all its nutrients, its taste and own texture, for extra freshness.
The whole frozen mackerel is transported in controlled cold conditions until the final destination, when reaching its favorite temperature, -22 degrees.
The consumption of frozen products reduces the waste of food.
Recommendation: the fish should be defrosted in the refrigerator a day before cooking. Don't use the microwave or water. This way, the fish will keep its structure, flavor and nutrients.
The mackerel can be baked, fried, grilled or smoked.